As photographic technology advances, new approaches to the challenges of real estate interiors become available.
For several years my approach to interior photography has been to collect as much good, unaltered image data as possible on site and then use a variety of software tools to combine the data into a photograph that shows each room to its best advantage. Lately, I have added a flash / ambient exposure technique that combines the advantages of Exposure Fusion, beautiful ambient lighting, and the clean crispness of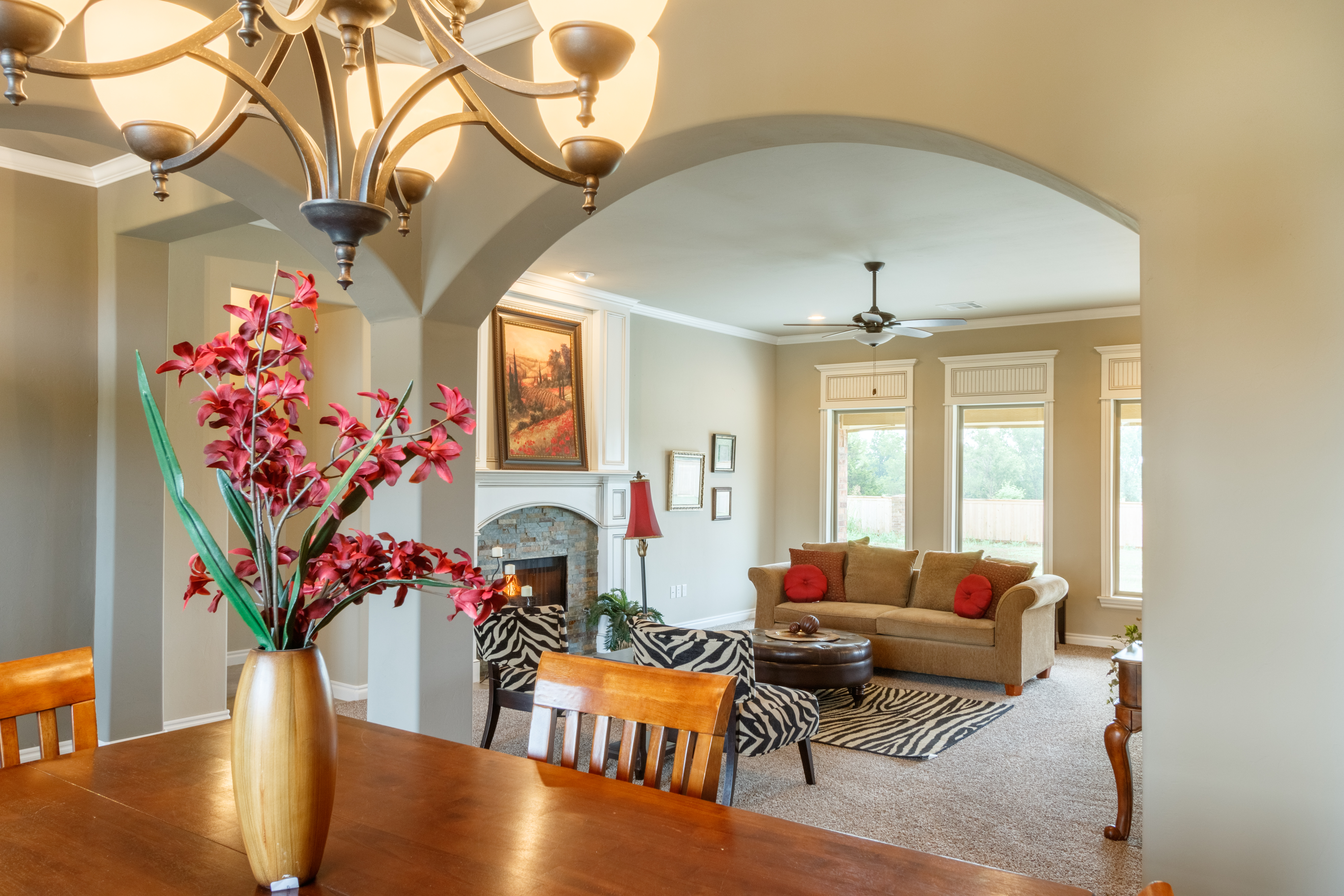 flash exposure.  I continue to make my 7 shot, 1 stop bracket of most scenes but now precede it with an off camera, bounced flash that I am able to blend with the others to produce clean, sharp exposure with far fewer of the color balance problems usually found in blended exposures. This technique takes a powerful studio flash in larger rooms but the results are much nicer than Exposure Fusion alone. And, best of all, HDR, with its peculiar look and color shifts, is no longer needed at all. I am pleased to say that Richard Smith Photography is now an HDR free zone!
I am excited to announce the addition of aerial still and video photography to my services. Aerial services will be provided by Oklahoma Drone Photography, an outstanding company specializing in aerial imagery. Aerial images will be seamlessly integrated into our current virtual tour package and will show off your properties in an even more effective manner. See full details and pricing here.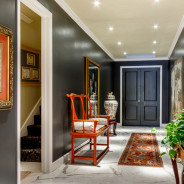 Home photography from Richard Smith includes through coverage with both interior and exterior views of the home. Emphasis is on those features that help the home to sell. Most rooms are photographed from multiple angles with at least 25-30 images being produced and, depending on the home, often 50 or more. After the work on site, the images are thoroughly blended and edited and delivered to the client within 24 hours.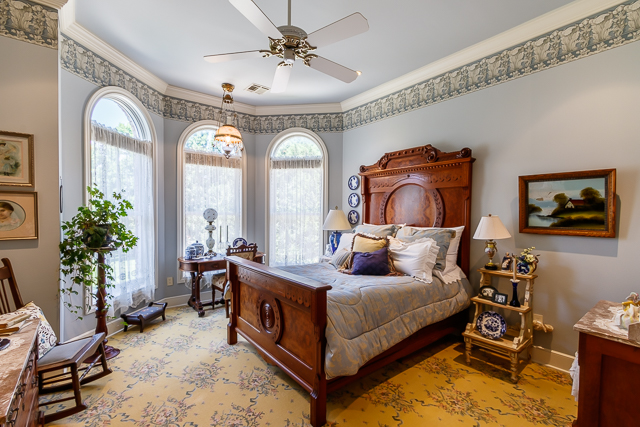 Delivery of the images includes:
A branded Virtual Tour with the client's photograph, contact information and logo included.
An unbranded tour that is formatted according to MLS regulations and ready to post to the MLS – just key in the link and it's up.
A simple viewer that has no branding or extras.
A gallery view that allows browsing individual images at your own pace.
A ready to print brochure that includes QR codes which allow buyers to scan the code and automatically open the virtual tour on their smartphone.
A client panel that permits you to adjust, edit, and re-configure all of the above products in many ways.
Downloads of individual images as you see fit.
Access to statistics so you will know how your tour is being seen.
These services are provided as a part of my service and there is no additional charge for any of them. The images are hosted on line and available for your use at any time. You never have to pay an additional fee or subscription for this service. And since your images are hosted on line, any changes you make will be instantly available wherever you have posted the links.
I am happy to provide these services with the help of TourBuzz, a company that is focused on helping real estate professionals do their job efficiently. All their products are focused on helping you sell your homes. Click here to see a sample virtual tour.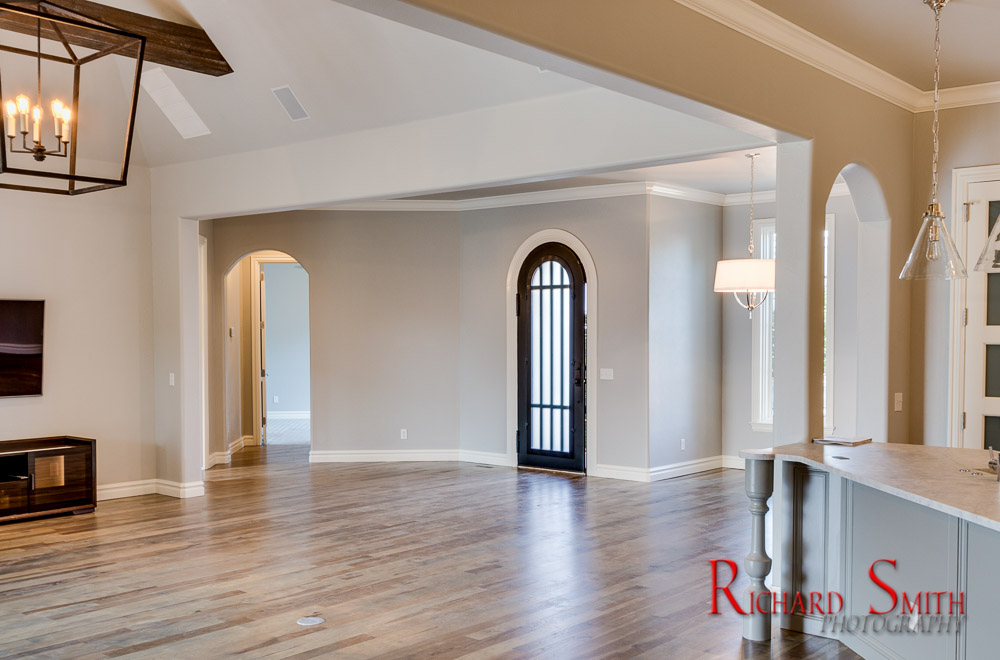 ---
The Real Estate Photographer's Lens
If a real estate photographer had only one lens, it should be a wide angle zoom. Almost all interior photography and a good deal of exterior work require wide angles of view. The most useful range is, in 35mm film equivalent focal length terms, between about 35mm and 16mm with the most useful range being usually about 24mm. The actual focal length needed will depend on the size of the sensor in the camera being used.
---
Dynamic or Static Camera Placement
Placing the camera to look straight into a room (opposing wall pretty much parallel with the camera back) will usually result in a rather static view. This, depending upon both the room and the context or the image, may appear either dull or peaceful. A static view is usually the first view of the exterior shown.
On the other hand, placing the camera in a position to look into a room at an angle results in a dynamic view that causes the viewer's eye to move around the image and expect more. Usually dynamic views are more effective in presenting a room in the best way. In a virtual tour, dynamic, angular views with some pan and zoom animation may even give the impression of video.
---
How Much to Include
The first impulse is to show as much of the room as possible. This is often a good place to start but, especially in smaller rooms, it may require using an extreme wide angle lens resulting in wide angle distortion. Even more importantly, too wide a lens makes a room look larger than it really is and makes for a disappointed buyer when the room is seen in person. We want to make the room as HONESTLY attractive as possible. Sometimes simply focusing on the best features of a room is better than showing the entire room.
---
Thanks for taking time to read this post. When you need a real estate photographer, I hope you will think of me. More next time.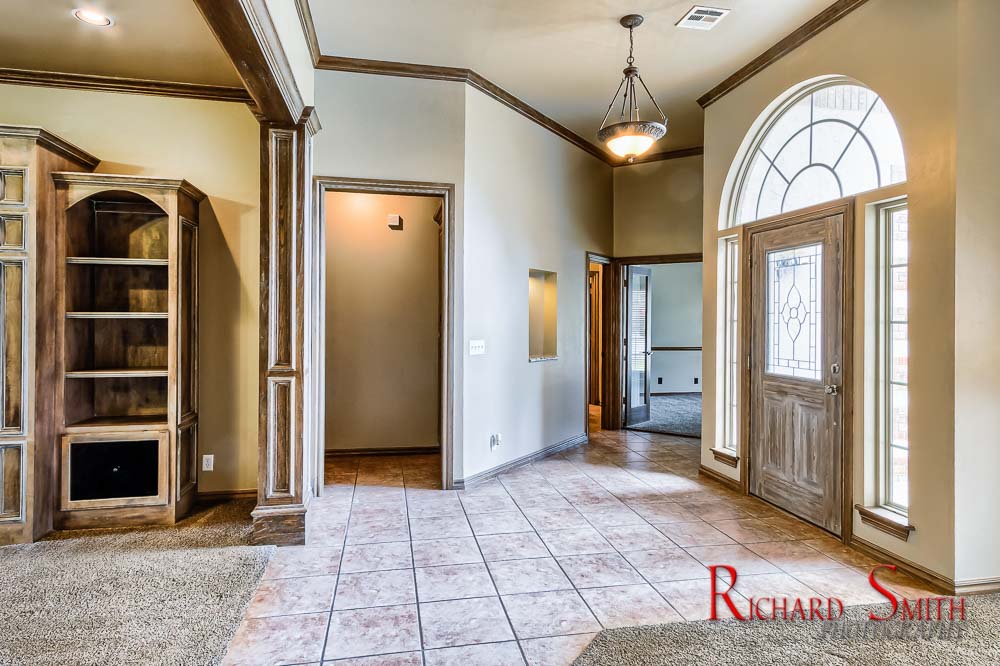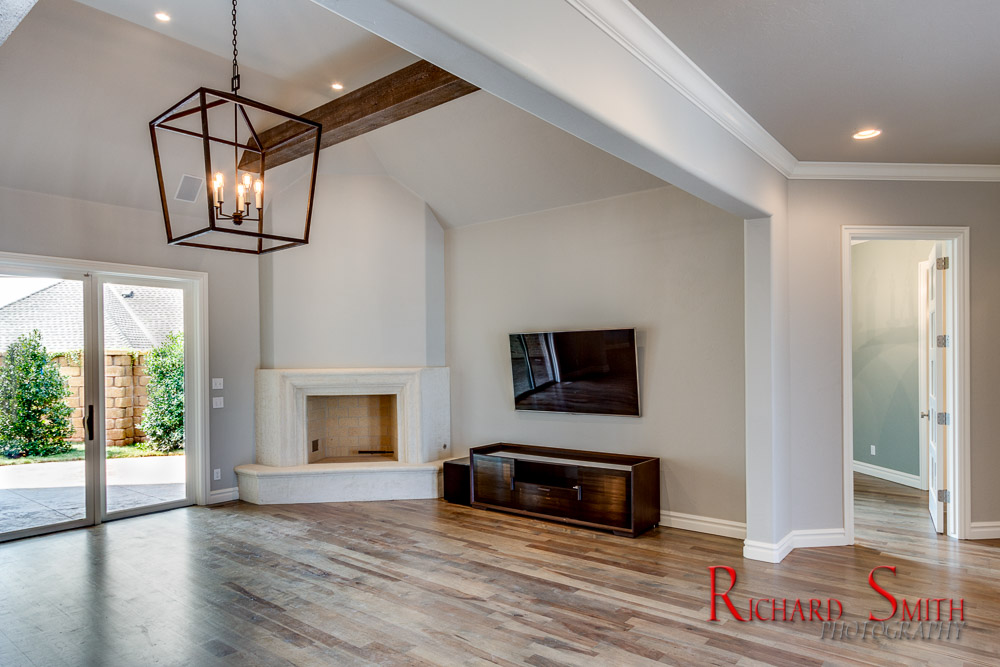 The most challenging aspect of photographing a home is the interior work. Experts say home interiors are more appealing to buyers if they are "Light and Bright", so how does a photographer accomplish the "Light and Bright" images that will make the home most appealing?
First – That camera on your phone is remarkable for what it is, a small camera app on smart phone. It's great for being always available and for snapshots, but this is a time you don't want snapshots, you want polished work that stands out in a crowded market. Next – if the photographer you hired shows up with a single flash mounted on camera and just steps into a room and "snaps" a photo, you might as well use your phone. Those dreary, badly lit photos won't sell anything. Save your money.
---
Balanced Exposure – The Most Important Part
Lighting a room well is a challenge. Take a look around you. Are the windows blown out white holes in the wall? Do any of the lamps that are switched on look like glaring bright spots without detail? No. Our brains do a remarkable job of interpreting visual data so that we look out of a window and see a well-lit scene while the room surrounding the window also looks well-lit. A camera cannot do that – the range of light from bright daylight outside to shadowed areas inside is just too great. So, in order to create a photographic illusion that looks like our brain tells us it is supposed to look, we must do more than just "snap a photo".
There are two ways of balancing outside light with inside light. We can expose for the outside light and build up the inside light (usually with flash) to the same level. This takes (usually) several flashes off camera placed in just the right places. Or we can take a series of progressively darker photographs (called a bracketed series) which we will then blend with photo editing software (Exposure Fusion, HDR, and/or by hand) into a single well exposed photo. Either method has its benefits as well as some drawbacks. Sometimes a combination of the two methods is the best choice. Either method requires knowledge and skill from your photographer. Real estate interiors are where the good photographers earn their keep.
Thanks for taking time to read this piece. I hope you find it useful.
---
Next up – camera placement and lens distortions. See you next time.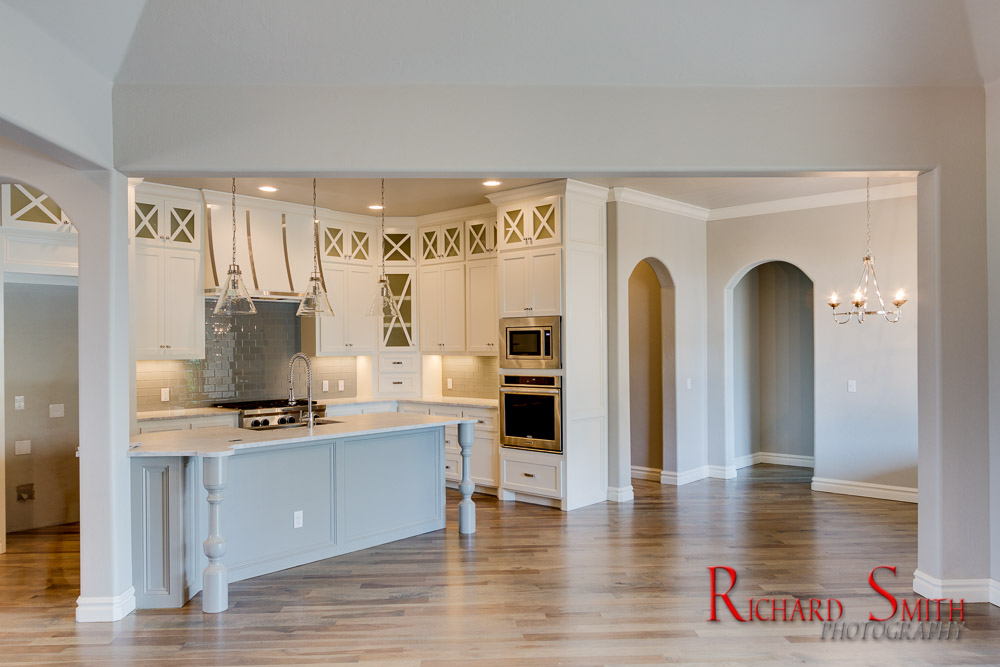 You want to sell that home quickly and for full value.
---
When the buyers see the photos of all the listings in those tiny thumbnails, you need to entice them to click and view the full gallery – not move on to others. Most buyers start their search on the internet so it's important to have compelling photographs on your website. You need bold, dynamic images that entice the buyers to learn more. And the first step is to get good shots of the outside.
---
What Does it Take to Make Compelling Exterior Images of Real Estate?
---
The most important thing about exterior imagery: The vertical lines must be truly vertical and must be parallel. They must not converge. This is the first rule of almost any architectural photography and should only be violated in rare cases and for clear artistic intent. The home should not lean backward!
Next, the home should be well lit. If it faces east or west, it should be photographed when the sun is shining on the front. If it faces south a hazy day or a good low sidelight will make it look good. North facing homes should be shot on an overcast day when the light wraps gen
tly around it. All of the images need to be made during the Golden Light hours. And, if conditions permit, twilight photographs make most homes look really good.
There should be detail in both the shadows and the highlights. Inky shadows and washed out highlights are not attractive. HDR often looks fake and is usually not needed outside. Good exposure and a little work with software will usually give better results.
The camera often needs to be elevated, but not too much – no one needs photographs of the roof. A tall ladder, a pole, or a nearby hill will serve nicely.
Straight on shots are good for an accurate view of the home but they are static. If an image from an oblique angle can be made, it will look more dynamic and is a better choice. Next up – Interior photography. Think "Balance".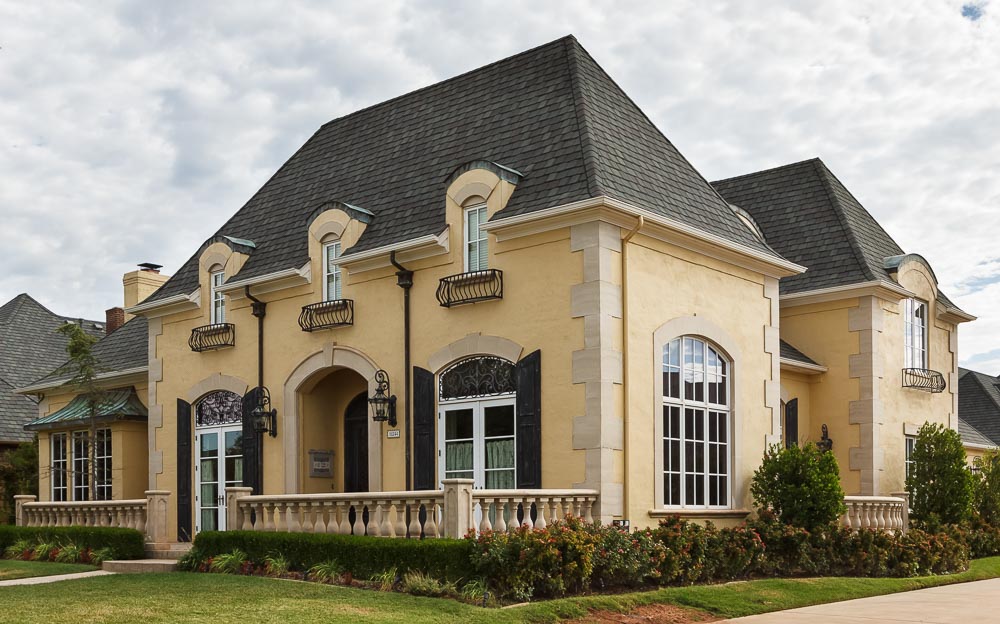 Dave Ramsey has some interesting comments on selling real estate. Here is #2 of his 4 points:
---
Use Knockout Photos
"Today's buyers rely heavily on the Internet in their search for the perfect home, and photos play a big role in capturing their attention. According to the Wall Street Journal, photos are the first thing buyers go to in the MLS listing and where they spend most of their time.
That's why it's important to put your best face forward. Save your smartphone camera for family snapshots. This job calls for a professional—preferably with a wide-angle lens! Schedule your photo shoot for a time of day when the sun casts the perfect light on your home and make sure every room looks catalog-ready."
---
Research has shown that photography is the way most buyers first learn about a home. First impressions are important. Show your properties at their best –  hire a professional to put your homes "In the Best Light".
Here is some very interesting research.
Source
by Ruxta Realty – See more at: http://www.ruxtarealty.com
What's wrong with this photograph?
Short answer: HDR.
Do you like it? It has a kind of fantasy look doesn't it? Somebody likes these types of photos because they are common on real estate web sites. They may be flashy and attention grabbing but they're not real.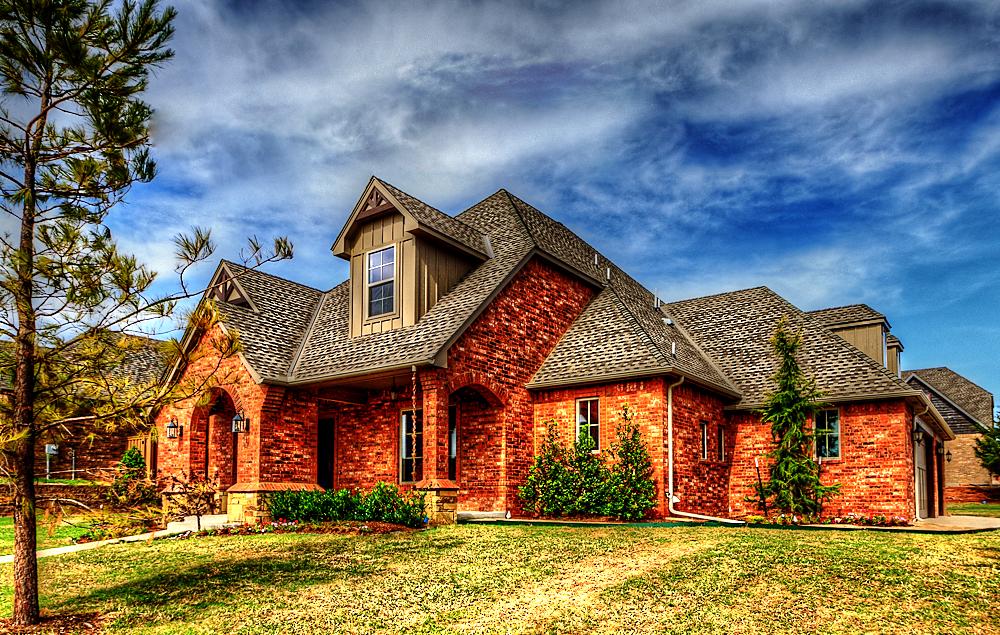 Long answer: The photograph has been tone mapped.
Tone mapping is a part of the HDR process. It's the part that often produces strange results that look more like an illustration than a photograph. This one has too much local contrast, the shadows are too light and an "outlining" effect has been created by the HDR process. It might look good to some but it doesn't look natural and misrepresents the actual appearance of the home.
Do you like this version better?
It's a single exposure that was carefully processed in LightRoom to achieve a full dynamic range and to make the home look its best. This house will actually look like this on a nice afternoon.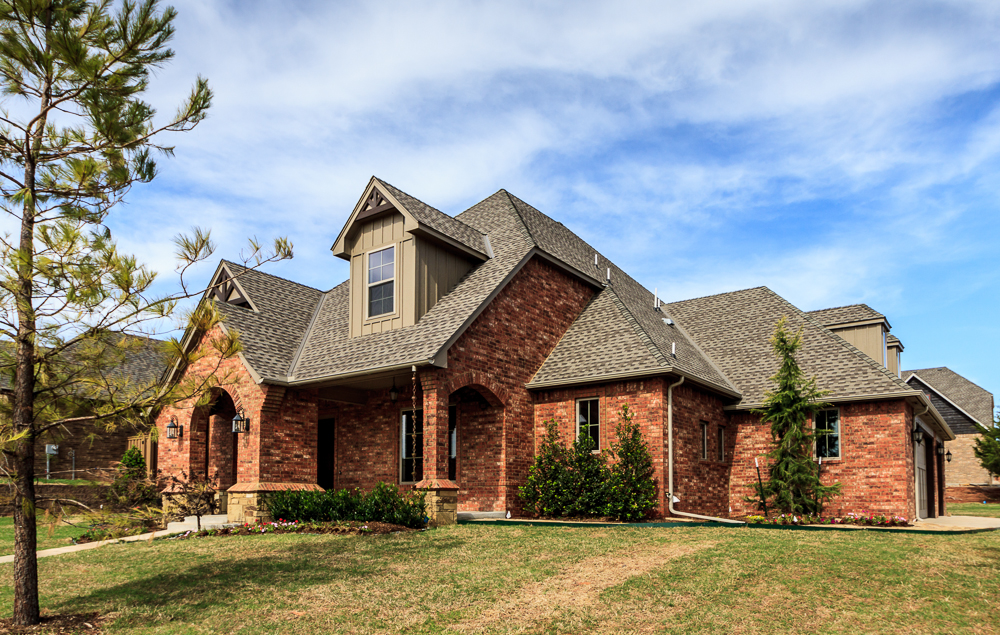 ---
What is HDR?
(You can skip to the last paragraph if you don't need a detailed explanation.)
It stands for High Dynamic Range. The interface between the human eye and the brain is remarkable. We can see an enormous range of bright and dark light values (known as dynamic range). When we stand in a room and look out a widow at a brightly lit scene, our brain rapidly re-processes the visual information so both the room and the outside scene look right. It's so fast you can't even catch your brain doing it (unless you step out of a darkened room into to a very bright day).
From the inception of photography in the 1830s, photographers have struggled with dynamic range because photographic materials are not so capable. So you get windows that are so bright that no detail is visible, lights that blow out everything around them, or rooms that are so dark that almost nothing is visible.
Digital photography has turned this big problem into a small one. Digital sensors are no more capable of handling a high dynamic range than were the most modern films (probably even less so) but electronic processing is much more versatile than chemical processing.
HDR was the first attempt to use computer software to automatically combine image data from several different exposures of the same scene. It is capable of remarkable results. It is also capable of remarkably unrealistic, even surreal, results. It is this second type that I see far too often. HDR also tends to degrade image quality and flatten out overall contrast (lights are too dark and darks are too light) while increasing local contrast.
---
Exposure Fusion
Instead of HDR, I usually use a newer technique known as Exposure Fusion. Simply stated, Exposure Fusion takes the same set of bracketed exposures that HDR uses and combines them into one image. It automatically blends exposures much like photographers have been doing by hand in PhotoShop for several years except it does it in much more sophisticated manner that is not possible by hand. This results in beautifully natural images that don't look overdone at all. And the process does not degrade image quality. It improves it. Look at the photograph below. There are no unnaturally dark shadows, the outdoor part of the image looks good and the lightbulbs have detail rather than being overwhelming bright blobs. It looks much like it would look if you were in the room. That's the goal – make the room look normal and attractive. That's why I use EF instead of HDR.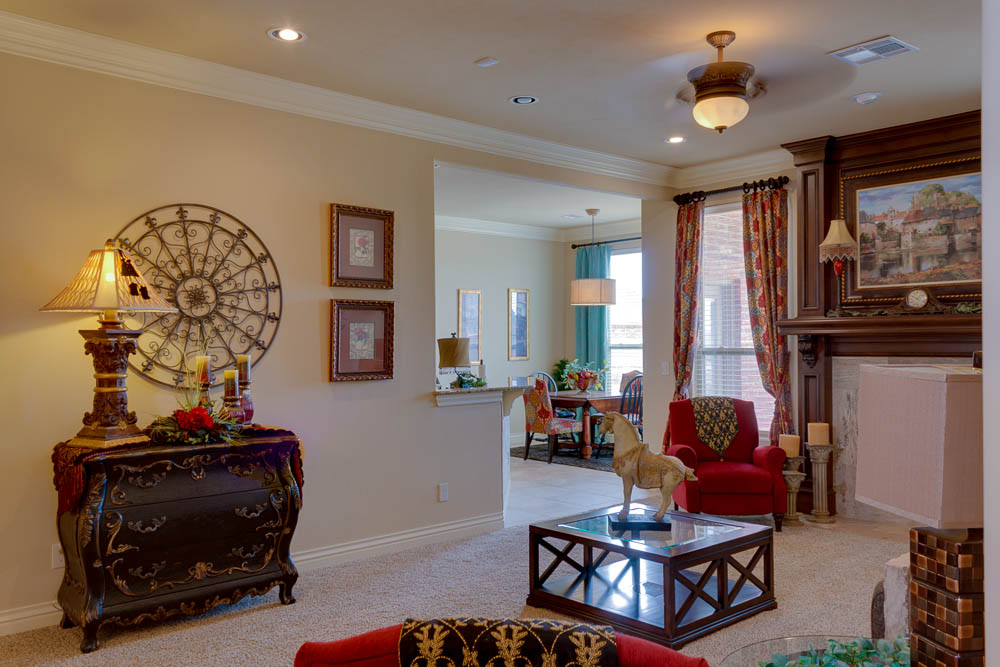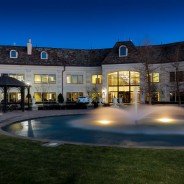 Attractive, appealing photographs, especially of structures, are more about exceptional or unusual light than anything else and the middle of the usual work day does not often provide the best lighting. So here is a breakdown of the best times of day for exterior photographs.
1. The Blue Hour
The "Blue Hour" is what photographers call the time beginning about 30-45 minutes before dawn and immediately following sunset because of the rich blue nature of the light. There are very nice colors in the sky that change from minute to minute. The light can be gentle and flattering but also create very deep, rich colors. It's a flattering time for many buildings.  The image above was made during the "Blue Hour" and light was balanced with interior lighting.
2. The Golden Hour
The "Golden Hour" begins with the sunrise and lasts about an hour. In the late afternoon it starts about 1 hour before sunset. During these times the light takes on a marked golden tone. The color is dramatic, the shadows are long, and the modeling is flattering and dramatic. There is no better description of this time than "golden".  Almost anything looks good during the "Golden Hour" and buildings are no exception.
As the golden color fades to normal daylight, the sun stays low and the shadows long providing flattering light with good modeling for another hour or two. Later in afternoon another hour or two of good daylight precedes the afternoon golden hour. The image below was made during the "Golden Hour". Notice the flattering glow the light produces.
3. Midday
The middle of the day is rarely good for outdoor photographs. The sun is high, the shadows unflattering, and nothing looks it's best. If your photographer's work looks flat, dull, hot or generally uninteresting, it's a good bet it was done during midday.
I hope these examples demonstrate why I wait for these special times of day for exterior photographs.