Composition – Making the Most of the Scene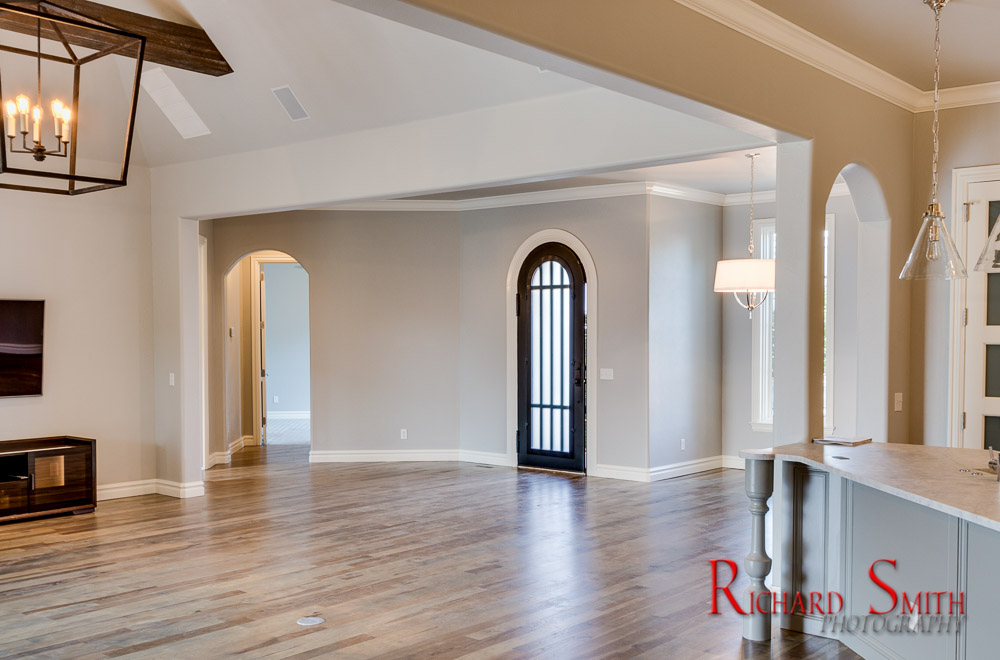 ---
The Real Estate Photographer's Lens
If a real estate photographer had only one lens, it should be a wide angle zoom. Almost all interior photography and a good deal of exterior work require wide angles of view. The most useful range is, in 35mm film equivalent focal length terms, between about 35mm and 16mm with the most useful range being usually about 24mm. The actual focal length needed will depend on the size of the sensor in the camera being used.
---
Dynamic or Static Camera Placement
Placing the camera to look straight into a room (opposing wall pretty much parallel with the camera back) will usually result in a rather static view. This, depending upon both the room and the context or the image, may appear either dull or peaceful. A static view is usually the first view of the exterior shown.
On the other hand, placing the camera in a position to look into a room at an angle results in a dynamic view that causes the viewer's eye to move around the image and expect more. Usually dynamic views are more effective in presenting a room in the best way. In a virtual tour, dynamic, angular views with some pan and zoom animation may even give the impression of video.
---
How Much to Include
The first impulse is to show as much of the room as possible. This is often a good place to start but, especially in smaller rooms, it may require using an extreme wide angle lens resulting in wide angle distortion. Even more importantly, too wide a lens makes a room look larger than it really is and makes for a disappointed buyer when the room is seen in person. We want to make the room as HONESTLY attractive as possible. Sometimes simply focusing on the best features of a room is better than showing the entire room.
---
Thanks for taking time to read this post. When you need a real estate photographer, I hope you will think of me. More next time.